On a tight budget and need Transmission repair? AAMCO Knoxville, TN is just a phone call away! Our transmission & auto repair specialists make sure you leave our center knowing that your vehicle received the best care at the right price!
Seeing the check engine light come on or your check engine light flashing can be unsettling. The experts at AAMCO Knoxville, TN will determine the problem quickly and accurately.
Even on a budget, transmission repair at AAMCO means working with you to determine the best options to keep transmission repair costs and/or replacement costs at a minimum.
No matter the issue, whether you are experiencing manual transmission problems, need a clutch replacement, transmission rebuild or simply want one of our auto service center technicians to find out why you are feeling your transmission slipping, call us today for a convenient appointment. You'll see why our AAMCO Knoxville, TN's transmission service is considered the best in the business!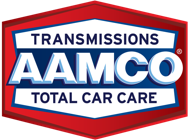 Locally owned and proudly operated by Joe Basile
29 Reviews
OUR ADDRESS
8844 Kingston Pike, Knoxville, TN 37923
View Map
hours
Monday - Friday | 08:00 AM - 05:00 PM
Saturday | Closed
Sunday | Closed
SCHEDULE APPOINTMENT